Pleyad 4.2, Saint-Denis Pleyel, Seine-Saint-Denis
PROJET MANAGEMENT ASSISTANCE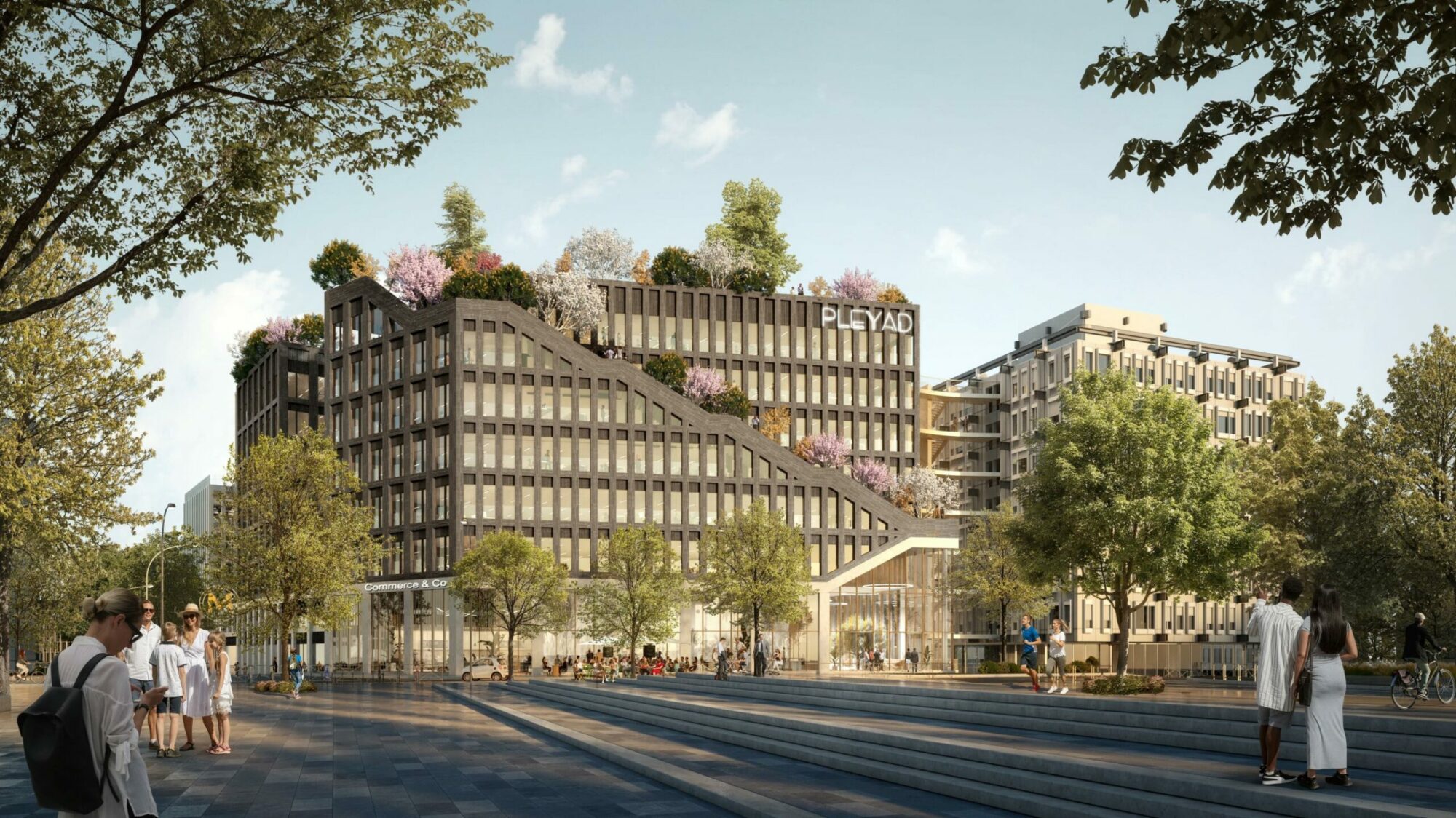 The Pleyad 4.2 building is highly representative of the new urban and service sector dynamics of Greater Paris.
This will be the entrance to the campus that will bear the same name, located opposite the Saint-Denis Pleyel metropolitan transport hub (5 metro lines, RER D and Transilien H), both hyper-accessible and directly connected to the surrounded metropolitan space. Whilst the future station will be deeply representative of a region that is undergoing profound change, notably in preparation for the upcoming Paris Olympic Games, Pleyad 4.2 is typical of these new generation mixed living and working spaces; designed in close collaboration with the City council and Plaine Commune (urban planning service) as part of a Partnership-based Urban Project (PUP). It will come to complete the assembly of a 48,000 m² office building complex distributed over seven sites organised around one hectare of gardens, providing its users with a large variety of work associated services (business centre with auditorium, Plug & Play space), restaurant areas (pub-restaurant, restaurant, cafeteria, piano bar) and business services (concierge, community manager) …
The Pleyad 4.2 building is also the realisation of a new environmental construction philosophy, specifically compliant to the RE 2020: wood/concrete structure, green roofs, energy management, differentiated landscape management plan, etc.
This approach is deeply related to employee well-being as can be seen in the landscaped meeting spaces which gradually work their way up the building until they reach its accessible roof-space.
Key data
Investor
UBS
Promotor
GR Group
Architect
ECDM / Bleas&Leroy
Usage
Offices
Surface area
15,000 m²
Status
Studies – Building permit applied for.
Mission
Investor Project Management Assistance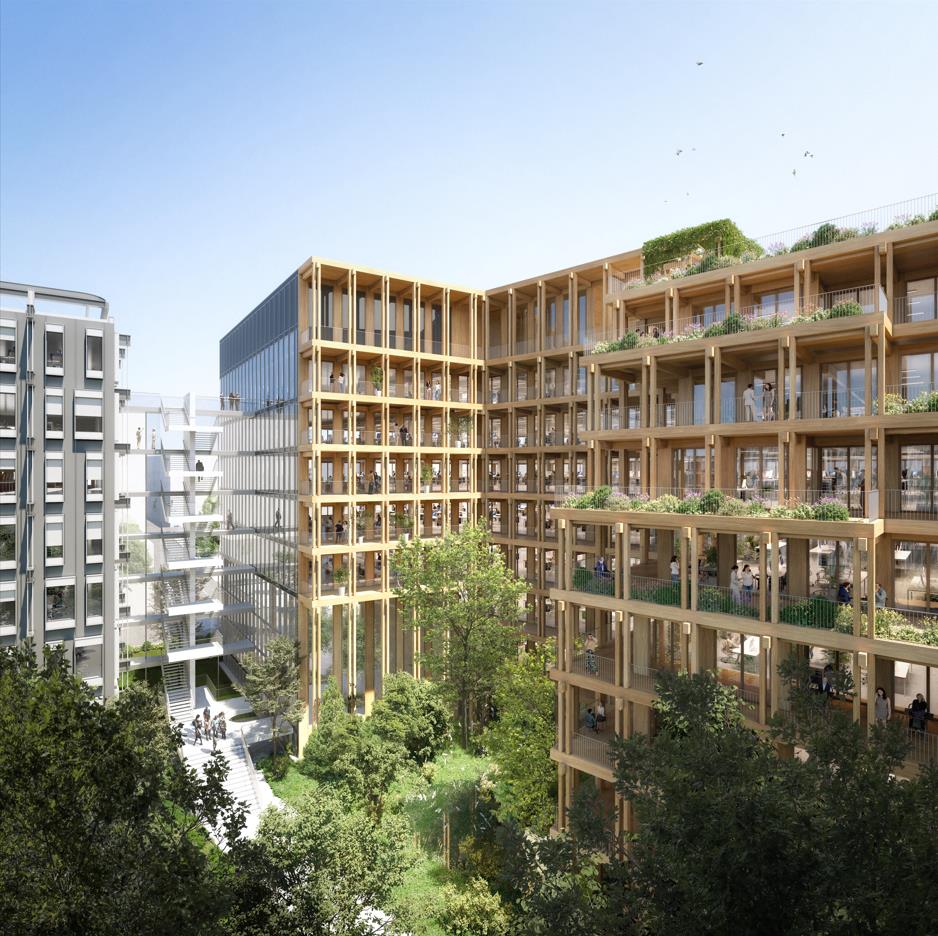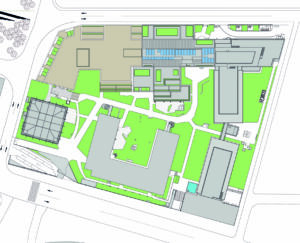 Voir toutes les références