52 Monceau, Paris 8e
PROJET MANAGEMENT ASSISTANCE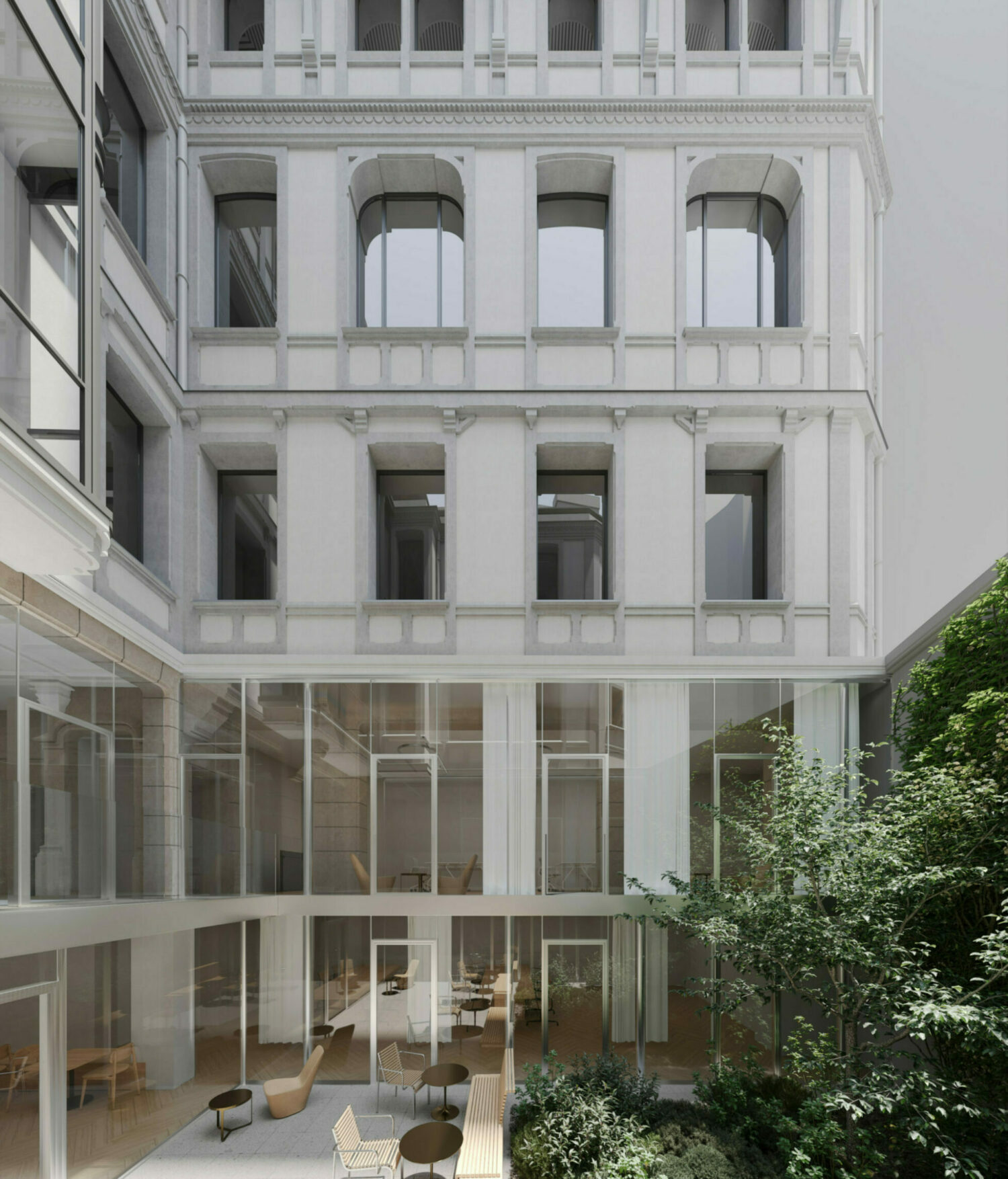 This building is a precious vestige of 1880s Parisian architecture, it is located just a few steps from one of Paris' finest public parks. It has all of the decorative exterior and interior charm so typical to constructions from the period: the street-front, main entrance and interior stairwells are a fine introduction to its stylistic charms which are then confirmed by the distinguished reception rooms of its upper floors.
Three contrasting approaches have been adopted in the rehabilitation of these heritage spaces:
minimalist restructuring of most of the spaces, notably the office floors;
a more radical restructuring of the basement floors to create a genuine garden floor that opens on to the collaborative exterior spaces which will be occupied by the building services;
occasional contemporary interventions such as the creation of an upper floor terrace and skylights in the roof.
This carefully thought out but audacious interplay will preserve and highlight the site's personality whilst also integrating the innovative new functions (services centre, co-working café, fitness centre, auditorium, etc.) which have become so essential to modern enterprises. This will be a chance to integrate reversibility into the spaces whilst the garden floor will also get to benefit from refreshing and luxurious vegetation.
The key aspects of Paris' planned bioclimatic PLU (Local Urban Plan) have also been anticipated here.
Key data
Investor
BNP Paribas REIM
Architect
BSTLL Architecture
Usage
Offices
Surface area
1.700 m²
Status
Studies – Building permit applied for.
Delivery
2025
Mission
Project Management Assistance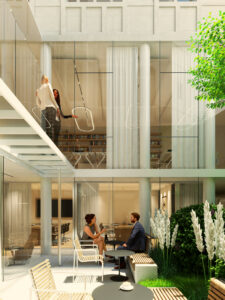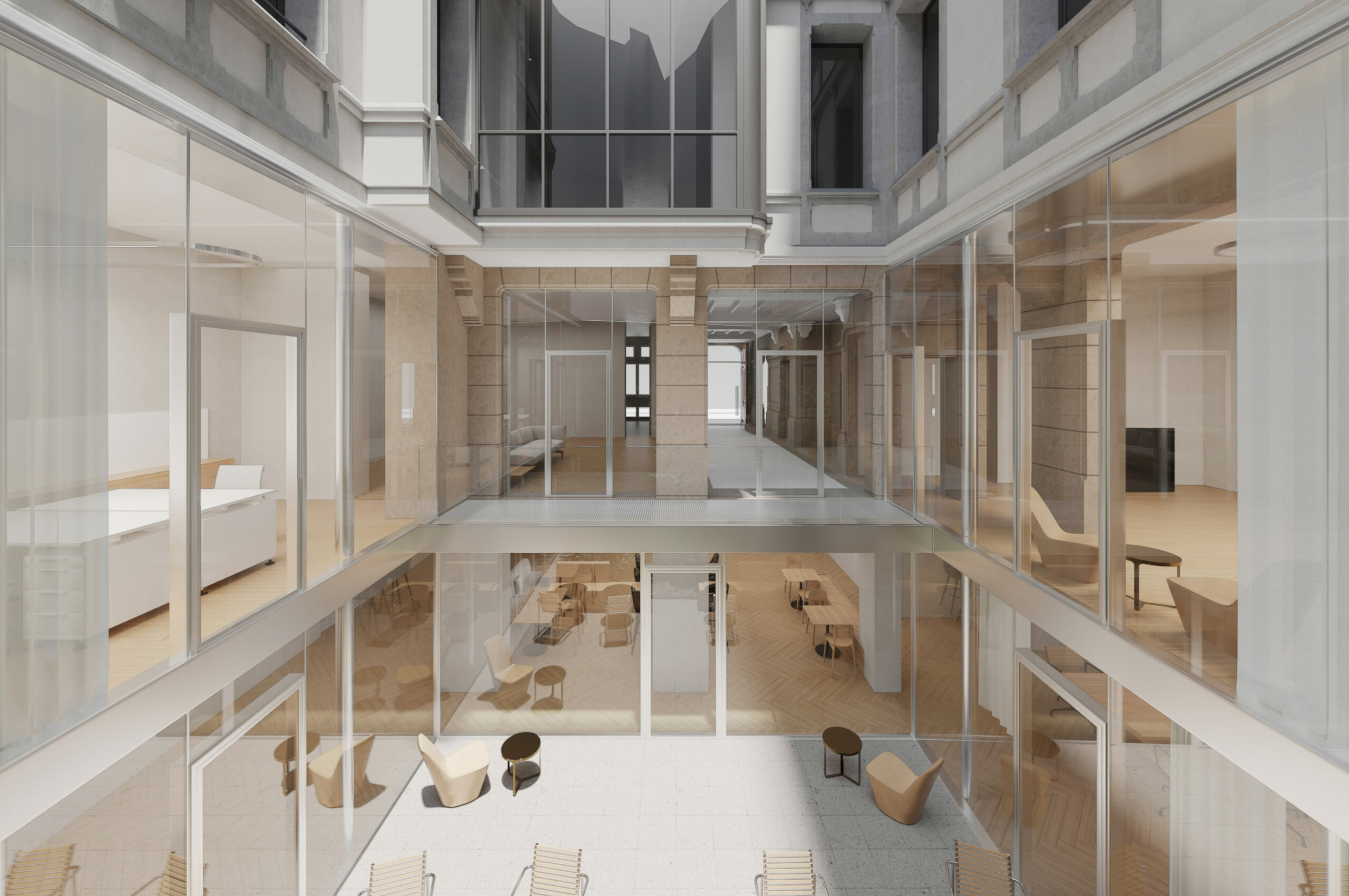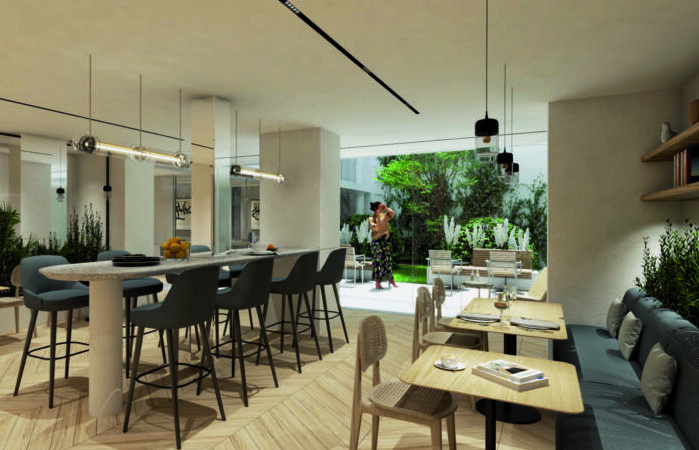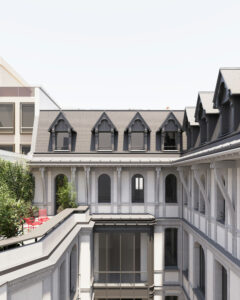 Voir toutes les références