Académie de la Grande Chaumière, Paris 6e
PROJET MANAGEMENT ASSISTANCE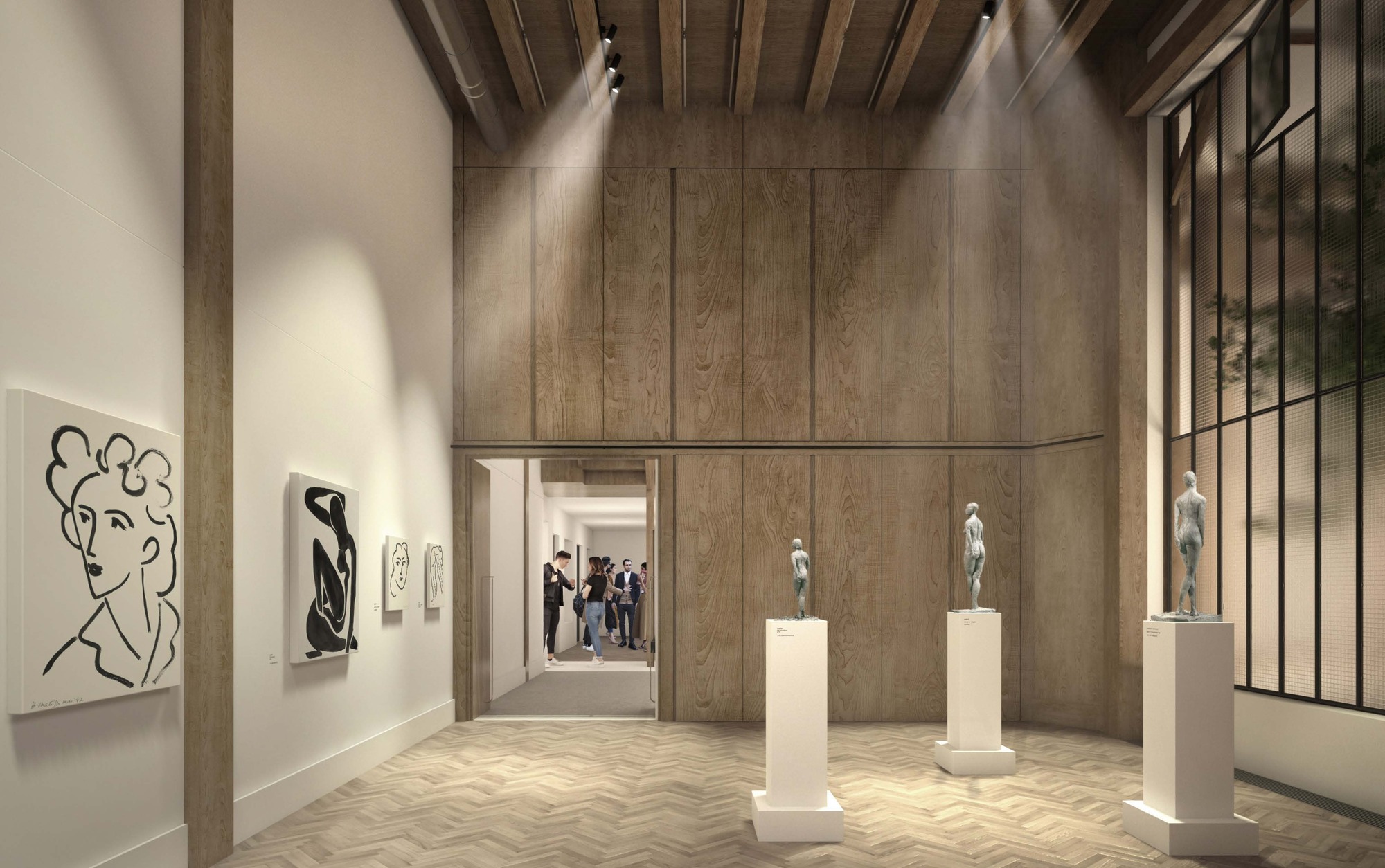 The Académie de la Grande Chaumière was founded by Martha Steller in 1904, it is a private art school located in the heart of Montparnasse, it was a famous and historic home to the French capital's artistic and intellectual figures. Many famous painters and sculptors either taught or attended life drawing sessions here: from Modigliani, Arrue, Zadkine, Miro and more recently: Rebeyrolle and Louise Bourgeois.
The site continues to operate as an open drawing and painting school. The academy is structured around its six principal studios with a total of 600m² of surface area distributed over three floors. The building is typical for a Parisian artist's studio with a walled-in timber frame structure topped by large metal framed glass roofs.
The aim of the new owner, a private client, is to successfully restore the building's heritage and make the best use of the site's prestigious reputation to undertake a complete restructuring project. The project will maintain the site's links with the past by both preserving and re-interpreting its identity.
The intended usage will combine teaching with exhibitions.
Photo credits : Franklin Azzi Architecture
Key data
Owner
Private Client
Architect
Franklin Azzi Architecture
Surface area
600 m²
Address
14 rue de la Grand Chaumière
75006 Paris
Status
Survey Phase
Mission
Project Management Assistance by
Voir toutes les références