La Lisière, Barbizon
PROJECT MANAGEMENT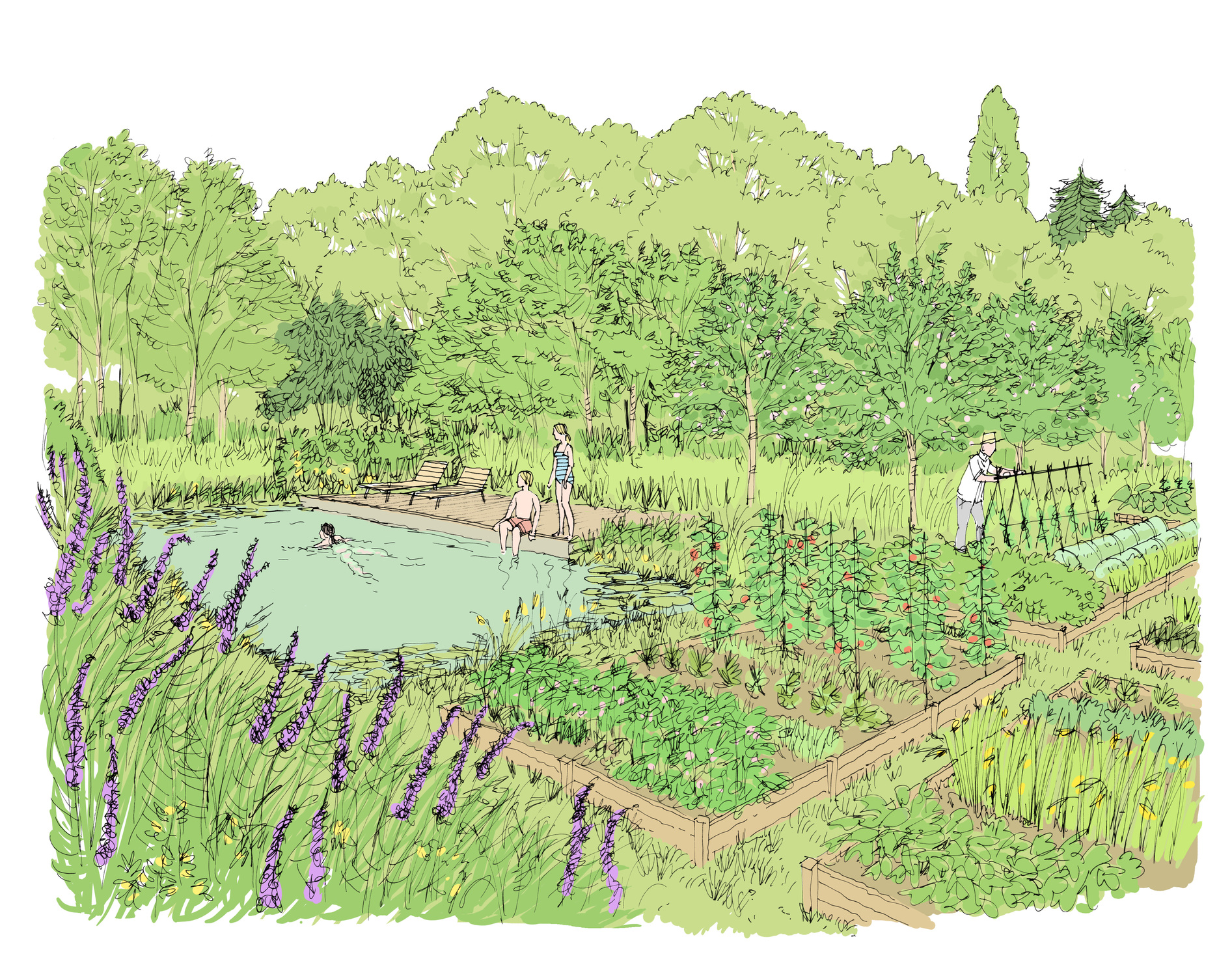 This wooded site is located on the edge of the Fontainebleau forest and near to the village of Barbizon, famous for being popular with artists of the Impressionist movement; the project will involve the construction of seven large ecological houses around the site's pre-existing and listed villa.
The concept of La Lisière is primarily based on its exceptional location, residents will be able to both live in the countryside and benefit from the commodities of the nearby village but still be able to reach Paris by car or train for professional or leisure purposes in less than 50 minutes. The other specificity of this group of individual habitats is that it proposes "collective utilities": including shared spaces (natural swimming pool, market gardens) and services (short supply-chain grocery deliveries) for the shared benefit of residents. This aspect of La Lisière will encourage a collective approach to living whilst preserving individual liberties such as having one's own private space.
The wood frame houses will be constructed using ecological principles (bio-sourced materials, renewable energies, rain water collection…) after the completion of a design process that will allow the future occupants to be involved in the conception of their own living spaces.
Drawings: Martin Etienne
Key data
Developer and promoter

Architect
Ciguë
Usage
Residential
Surface area
2,000 m², 2,5 hectares
Status
PP application
Voir toutes les références