The Link, Paris La Défense
PROJET MANAGEMENT ASSISTANCE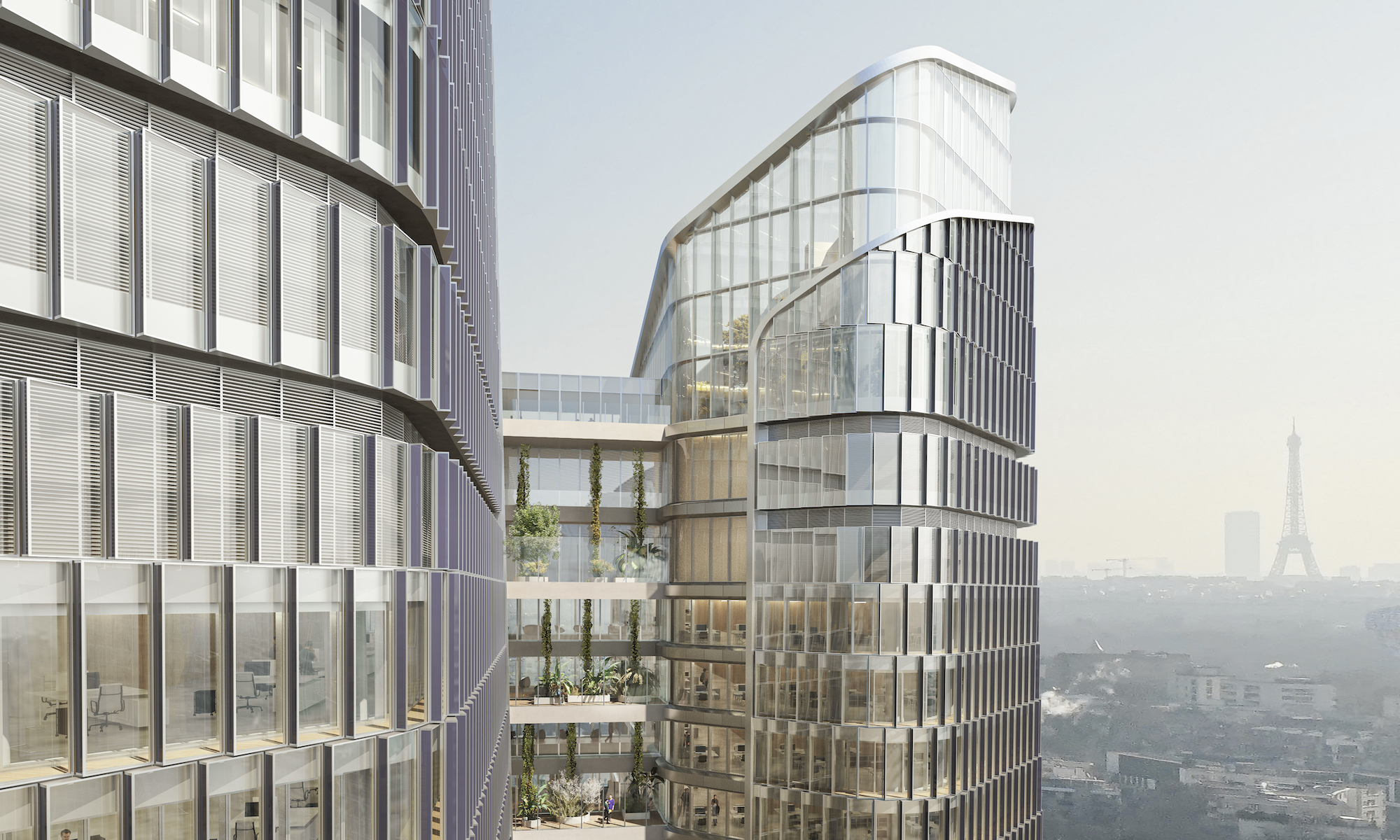 The Link will be TotalEnergies' future head-offices in La Défense.
The project's outlines stand out through the different heights of the two towers that are linked together by footbridges associated with the collaborative work-spaces. The 50 storey "Arche" wing will rise 228 metres above the esplanade and the 35 storey "Seine" wing will reach a height of 165 metres. Both towers will share the same base complex which will have two basement floors and four further floors between the street level and the esplanade. The footbridges will create 2,000m² and 4,000m² duplex platforms, all of the floors will be linked in groups of two with large, open easy-access stairways. There will be a total of 130,000m² in office, canteen, co-working and relaxation spaces specifically designed to promote well-being and ensure an effective environment for collaborative work.
The Link will have Exceptional HQE certification, ensuring the highest possible standards in energy efficiency, comfort and acoustic conditions. 100% of the individual work-stations will benefit from direct sunlight and 25% of the energy required for lighting the tower will be provided by solar panels on the building exterior.
The project works will respect the Real Estate and Construction sector's Circular Economy Charter.
Photo credits :  PCA-Stream / L'autre Image / Artefactory
Key data
Investor
Groupama Immobilier
Promoter
Adim IdF
Leaseholder
TotalEnergies
Architect and interior designer
PCA-Stream / BSTLL
Usage
Offices
Address
Cours Michelet
Paris La Défense
Surface area
130,000 m²
Status
Works underway –Provisional delivery 2nd quarter 2025
Mission
PMA Off-Plan Leasing (BEFA) Management for Groupama Immobilier by
Voir toutes les références