83 Marceau, Paris 16e
PROJECT MANAGEMENT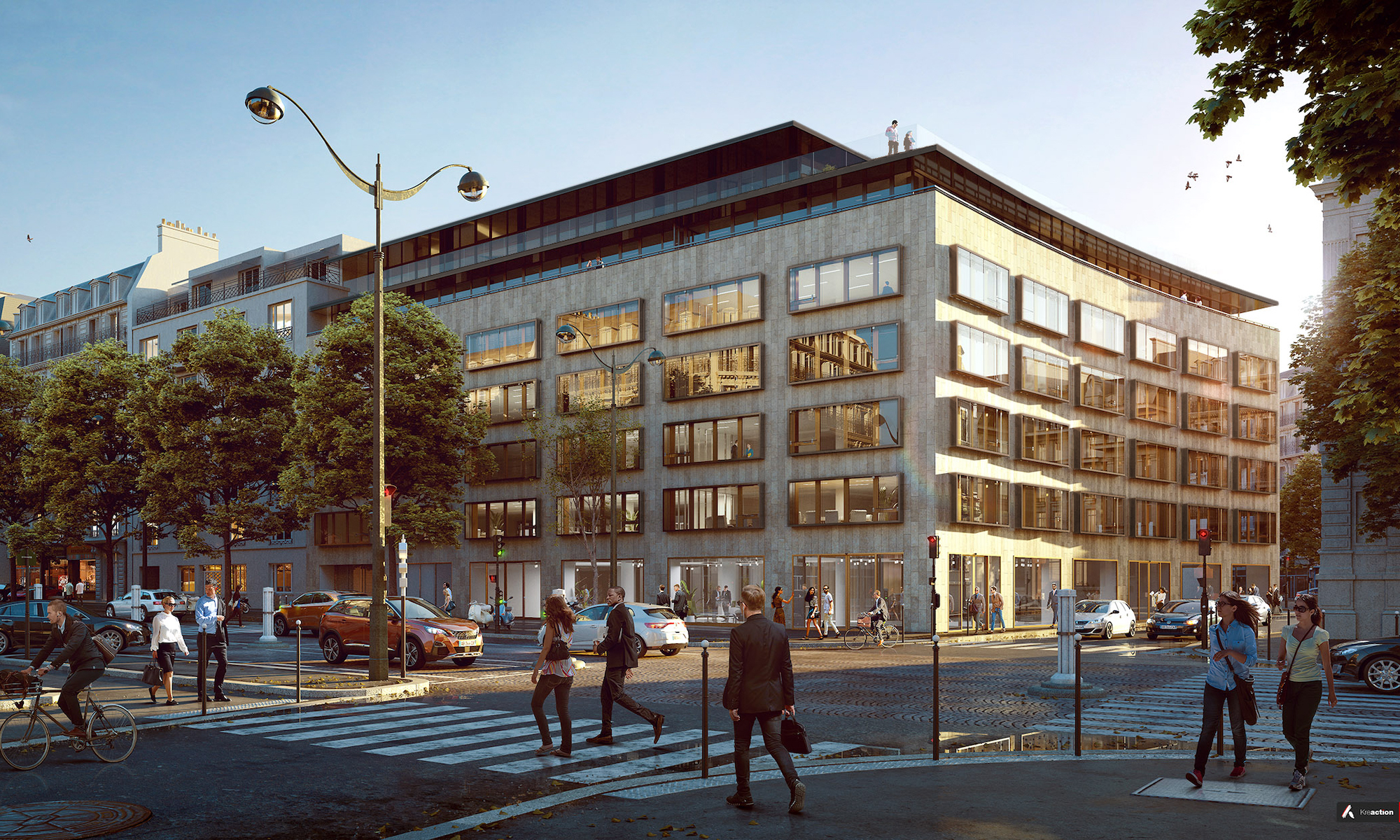 83 Marceau is much like an iceberg, it doesn't reveal all at first sight. This office block was constructed in the 1970s; it has 7 basement levels, originally used for parking, and 7 above ground floors. One of the major issues raised by the transformation and renewal of this building was finding a new use for the basement levels which have fallen out of use as road vehicle use in Paris has dropped off significantly.
The ground floor has been adapted to meet the needs of this largely commercial quarter and will now be mostly open to the general public who will share its restaurants, working café and business centre with the site's users. The project has been designed around a fully planted patio accessed from the basement levels.
As for the upper floors, these will be totally restructured as open-plan front-to-back platforms. The accessible roof-top terrace proposes unbeatable views over the 'Place de l'Etoile' and some of Paris' most eye-catching avenues.
Photo credits : Saentys / SFL
Key data
Project Manager
SFL
Architect
Dominique Perrault Architecture
Interior designer
Ana Moussinet
Usage
Offices
Address
83 avenue Marceau
75016 Paris
Surface area
10,000 m²
Status
Project initiated in 2016 – Provisional delivery: 2nd quarter of 2021
Mission
Project Management by Justine Culioli up to PP application
Voir toutes les références