IN OUT, Boulogne-Billancourt
PROJECT MANAGEMENT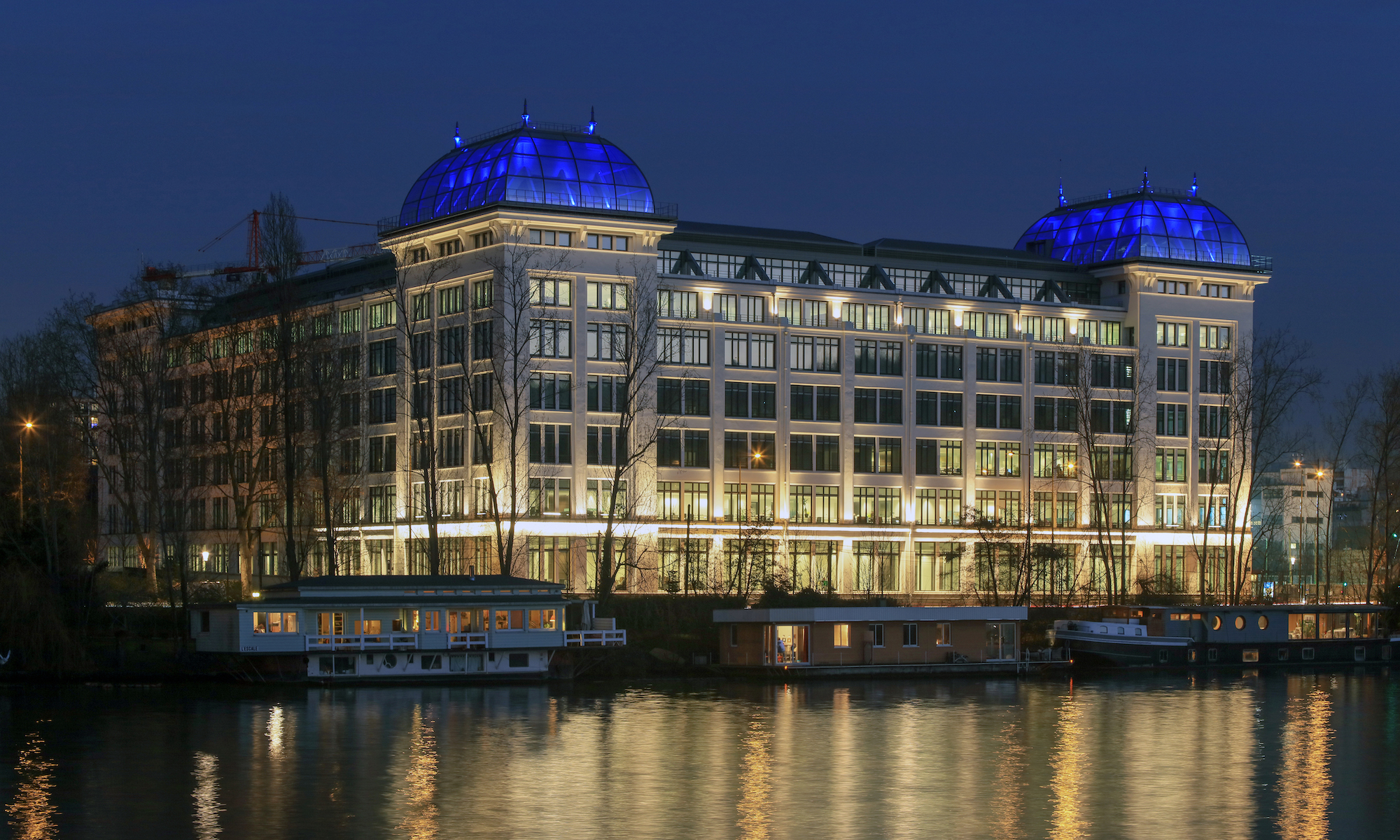 From telecoms equipment factory to the OCDE global headquarters, in the space of a century? In Out takes on the challenge of inventing a new generation urban office building campus. It is located in a privileged natural setting with the Seine River and the Saint Cloud Park opposite, generating a constant dialogue between interior and exterior. A direct relation, a new era where "living and working spaces" both respond to the deep-seated aspirations of urban professionals.
The main building has been renovated to make it perfectly suited for office spaces. The upper technical floors have been transformed into consulting rooms with panoramic views; the patio now opens to the exterior and has become a vast glass-roofed lobby… and garden! A new building with a contemporary organic design by Jouin Manku houses the campus' service and leisure spaces: café, restaurant, fitness centre, conference centre…
IN OUT has a minimal carbon footprint and high energy efficiency performance levels, it meets the highest possible standards of international environmental certifications.
Photo credits : Thierry Lewenberg-Sturm / SFL
Key data
Project Manager
SFL
Architects and designers
DTACC – Jouin Manku
Address
46 quai Alphonse le Gallo
92100 Boulogne Billancourt
Usage
Offices
Surface area
33,000 m²
Status
Delivered August 2013
Mission
Project management by Justine Culioli
Voir toutes les références