J1, Marseille
TRANSACTION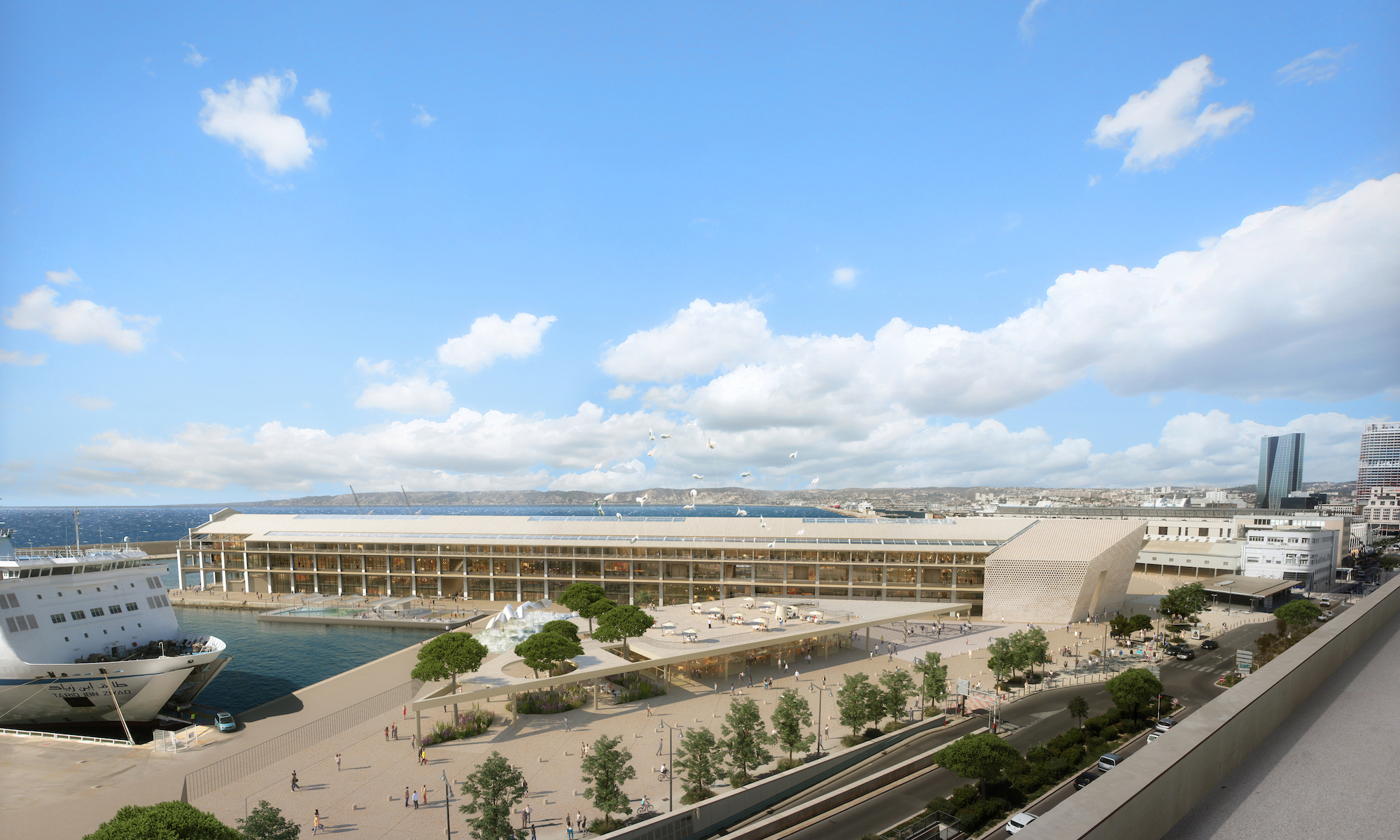 The J1 is a disused shipping terminal, the last remaining bastion of the old docks complex situated opposite the quai de Joliette and its renovated urban façade. Consequently, for Marseille's inhabitants, its reinvention is a high-stake affair.
In response to the tender process launched by the Marseilles Grand Port Maritime for a long term concession, the group of co-investors and co-promoters formed by Affine, CEPAC and Redman has proposed a mixed usage project combining education, economic development, tourism, leisure, services and culture using an innovative approach involving both local and national partners.
In terms of usage, once fully renovated and re-structured, the new J1 will include office and co-working spaces, hotels, an education and research centre (ecology and marine archaeology), a natural history museum, sports centre, nursery and services… Food halls will be created in a specially built pavilion that will bring life to the neighbouring esplanade. The project management will include the operational business plan, legal and financial procedures, design and the identification of potential operators.
Missions completed by Affine:
Management of the tender response process, notably:
• Establishment of a business plan for the operation.
• Management of the legal aspects (shareholders' agreement, AOT mark ups, etc.).
• Project design supervision, in collaboration with Redman.
• Participation in the sourcing of future operators.
• Financing process supervision.
Photo credits : Corinne Vezzoni & Associés
Key data
Investors et co-promotors
Affine / CEPAC / Redman
Architects
Corinne Vezzoni/NP2F
Usage
Mixed use
Surface area
30,000 m²
Status
Marseille Grand Port Maritime Call for Tender
Mission
Tender response by Justine Culioli
Voir toutes les références