Louvre Saint-Honoré, Paris 1er
PROJET MANAGEMENT ASSISTANCE - 2nd phase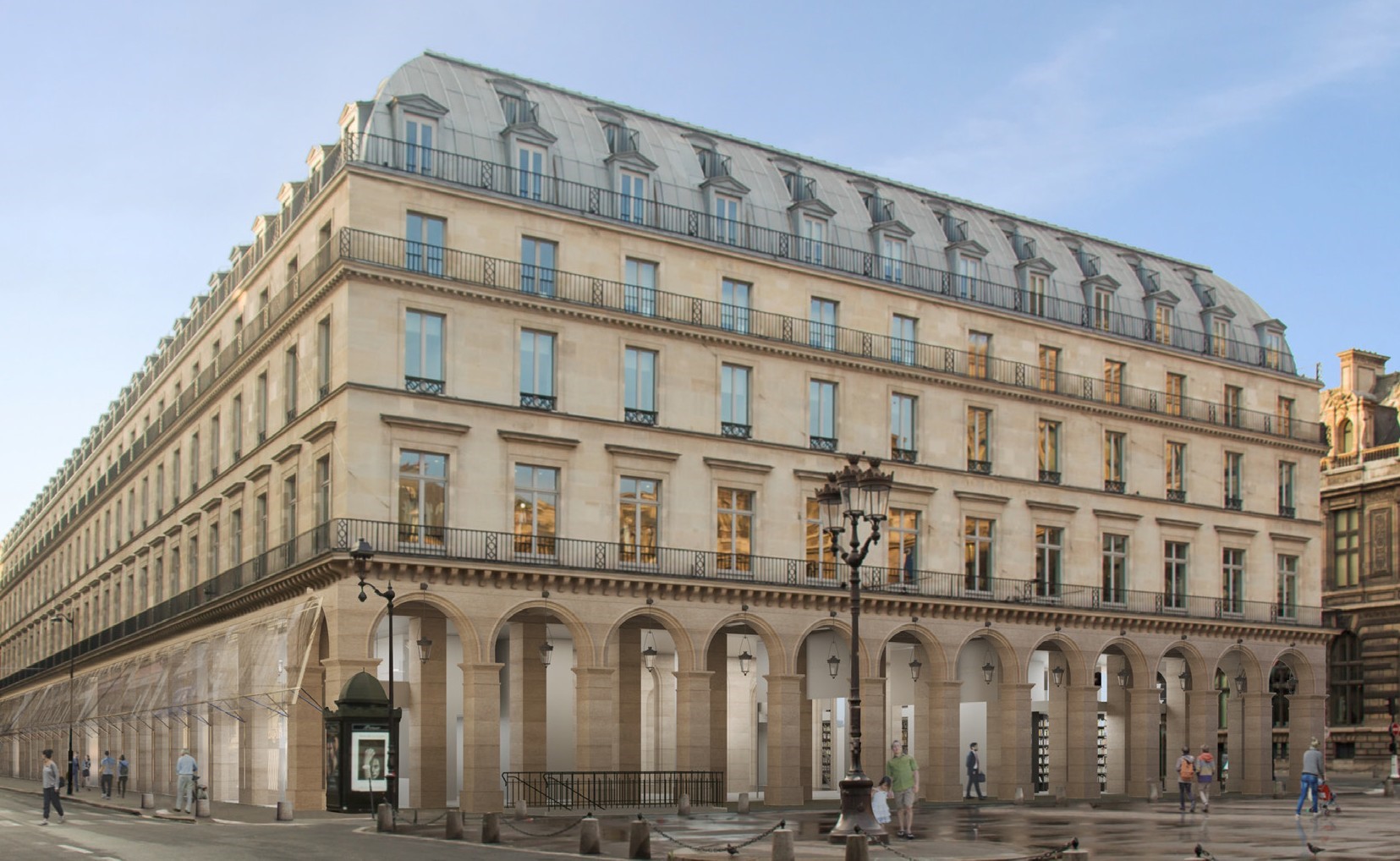 The inclusion of the Cartier Foundation for Contemporary Art is a major event for the Louvre Saint-Honoré which will lead to a thorough reappraisal of the project outlines.
The complex base structure – first floor, ground floor and basement floors – will find new usages and become more attractive. Especially since a spectacular décor by Les Ateliers Jean Nouvel will be in full public view: the original wooden floors will be replaced with mobile floor units, each with hydraulic jacks, which can be raised or lowered to suit the desired spatial requirements.
At the same time, the restructuring project, which will be undertaken with the areas occupied, will thoroughly reorganise the upper floors. This will involve introducing "prime" commercial standards and offering a unique range of shared spaces and services (reception area, lounge café, meeting spaces, restaurant open to all) to the tenant companies and their 1,500 staff-members…
The construction phase will be remarkable for its two layers of complexity: intervention on a heritage site which will also be occupied during the four years of the works.
Photo credits : Ateliers Jean Nouvel
Key data
Project Manager 
SFL
Architects
B. Architecture, Ateliers Jean Nouvel
Usage
Cultural Foundation
Surface area
15,000 m²
Status
Under construction- Provisional delivery early 2025
Mission
Project management by
Voir toutes les références